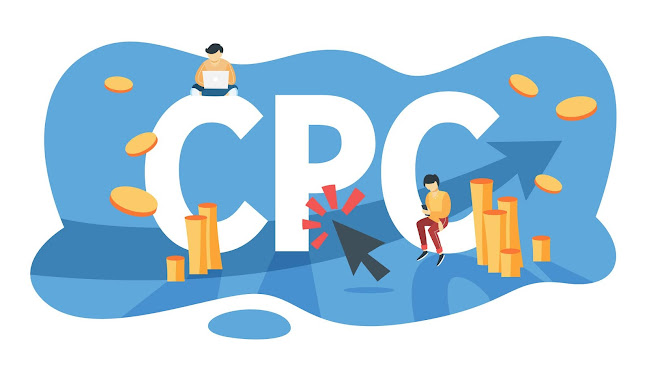 If you are reading this, the chance you found this blog with a google search is very high. If you did not find us through google, the odds of you knowing who Google is are very high. Either way, we all know Google, and we know its very large influence over consumer's usage. 
There are several ways to market a company and start getting the brand recognition you want, but they all take time and are up to you which you choose. A suggestion is that if you are not already using CPC or google ads, you should, and why have you not begun already?
We all know how significant and dominant Google is, and if you want to find your target customer, google's search will have them. As your target customer is searching for something, you want to be the one who answers and solves their question first. If you can show up to the right people at the right time, giving them the information they desire, even if it's with an ad, they're more likely to choose you than your competitor. To further emphasize your need to use and or try CPC, here are a few solid points to help you decide. 
You can gain brand awareness.
CPC or Google Ads are not just about pay-per-click to drive your desired traffic to your site for conversions; it is also a great tool for building brand awareness. CPC allows you to have more control over who sees your brand and when. You can adjust bidding to show your ads to as little and as many people as you want. CPC is a great strategy to start getting your name in front of the eyes and building their trust before you begin to sell them a product. 
    2. You can learn very important things about your target market.
By testing the waters in CPC, you can learn to understand your audience in a lot more detail before you start to spend a ton of money just shooting in the dark. CPC makes it much easier to find your ideal customers and find out what they want.
Using Google Ads, your company will identify customer habits and learn their interests in as much detail as them telling you about themselves in person. In more detail, some of the information CPC lets you learn about your customers are the keywords they use to find your business, their demographic, the devices they use, and the times and days they are searching for your services or products. This knowledge will help you improve and narrow your ads to be refined to fit your marketing goals. 
    3.You may get quicker results.
Search engine optimization is still the backbone of the most highly ranked and strongest sites. The results you see on page one aren't just well-written with carefully researched keywords; they're also on sites that have a large number of healthy backlinks over time. However, seo is tricky to do well and takes years before you get to the first page results you desire. 
CPC gives you a chance to show up on the first page without the years of seo performance to get you there. It requires less work on creating a seo masterpiece of a site. Although seo will play a large role in how your ads show up, it is not nearly as difficult to start seeing results fast. Give CPC a chance to work for you to get your brand out there, buying you time to work on seo in the background.
Get your business the recognition it deserves by using all the best resources. CPC may be the saving grace your company needs to get you on the upward trend to success. If you are looking for an affordable and effective CPC strategy, test the waters with i4 solutions. We have honed in on the best practices to get a business successfully implementing CPC. Give us a call today to find out just what CPC can do for you!