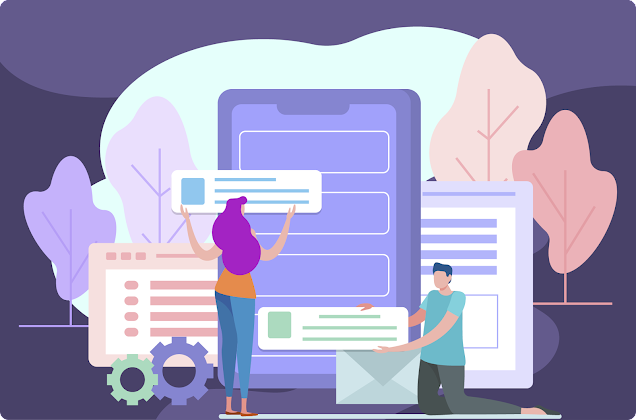 It's not just your customers that care…Google is making the user experience a ranking factor
Sites and apps have become increasingly more complicated as technology advances at a breakneck speed. What once was a static medium has developed into an interactive experience.
No matter how much has changed in the design and development process, a site's success still is determined by just one thing: how consumers perceive it. 
It's not just your customers that care…Google is making the user experience a ranking factor

Sites and apps have become increasingly more complicated as technology advances at a breakneck speed. What once was a static medium has developed into an interactive experience.

 

No matter how much has changed in the design and development process, a site's success still is determined by just one thing: how consumers perceive it. 

 

Common questions that run through the minds of users as they interact with your site include:

 

 

Does this website provide me with value
Is it easy to use?
Is it pleasant to use?

 

The way visitors answer these questions can make the difference between a new client and a page bounce.

 

Google's Big Announcement

 

Recently, 

Google announced

 that it would be adding user experience to their laundry list of ranking factors. Although Google won't be rolling out this update until 2021, now is a great time to make your site more user-friendly.

 

Although there are hundreds of ways to improve your site's user experience (UX), there are 7 specific things that Google will be measuring when ranking your website based on UX.

 

7 Ways to Improve Your Site (and Make Google Happy)

 

Improve your load time

In a day and age where a 2-minute microwave meal seems to take forever, most users are looking for instant gratification when it comes to site load time. You should strive for the main elements of your page, including images, videos, and backgrounds to load within 2.5 seconds.

 

Make sure your users' first interaction doesn't leave them disappointed

Just as a user doesn't want to wait for your site to load, they also don't want to wait for the button they clicked (or tapped) to do something. To create a successful UX, every button click, link tap, and javascript interaction should respond in under 100 milliseconds.

 

Ensure the elements on your site aren't jumpin' around

Have you ever gone to click on a button…and then the whole site moves? Not only is that shift unnerving, but it can also cause you to click on the wrong link. If this isn't bad UX, we don't know what is. To provide quality user experience, be sure to check that all your site elements stay in place.




Look to see how your site looks on mobile devices

Did you know that mobile website traffic has gone up over 200% in the last 7 years? With more and more people using their phones to browse the web, mobile-friendliness is more critical than ever. Is your site mobile-friendly? Find out on Google's 

mobile-friendly test

.

 

Create a safe site

Safe browsing is a HUGE part of the user experience. If your site contains malware, phishing, or other malicious/social engineering attacks, that is terrible news for your users (and for you).

 

Secure Your Site's Connection

Users want to make sure that when they enter your website, their information is secure. A great way to ensure your site is secure is by adding an SSL (Secure Sockets Layer). Sites that have an SSL have a URL that starts with https.




Don't Interrupt Your Users with a Big Popup

Next year, Google will be laying down the law when it comes to interstitials. Interstitials are on-

site

 popups that force users to see ads before they can see the content they want. Interstitials that pop up for legal purposes (e.g., cookie usage or age verification) or login purposes will not result in a penalty.

 

We hope this helps you in your journey to improve your site to become more user friendly!