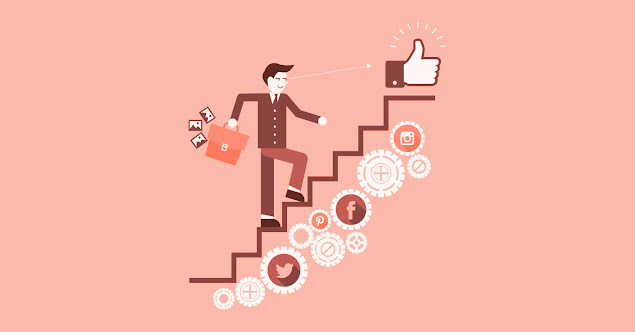 Social media is the indispensable marketing tool of today. More and more people are exposed to new brands on their social feeds. There has also been an increase in consumers looking for products and services through social pages. Is it any wonder why so many businesses invest in creating top of the line social content? You may even be thinking about ways you can use social media to increase your business' success. If you are not sure where to begin, here are 5 essentials in making an effective social media plan.
Setting goals is the start of any successful social media plan. Without goals, there is no direction, no strategy, and no accountability. What are some goals that indicate success in social media? Here are some examples to think about:
Increasing traffic to your website

Selling a product or service

Create sales and leads

Form relationships with customers

Increase brand awareness
Doing your research helps you learn what steps to take to accomplish your goals. This step is where you want to find your audience. Once you know who you want to reach out to, it is a matter of learning more about them and what they want. There are a lot of resources online that can assist you in finding the right research for your social media plan. Some key things to ask yourself while researching:
What are the things that make my product stand out?

Who would benefit most from my product or service?

What are the audiences' likes/dislikes?

What design can I use to portray my message best?
Once you have figured out the answers to these questions, find out how to use this information to accomplish your goals from your social media plan.
Finding your social media platform is one of the first things to do with the information gathered from your research. This decision should be determined by your product/service and the interests of your target audience. Choosing the platform that will be most effective for you will be one of the most important decisions in your social media plan. Here are some quick tips when choosing your social media platform:
Social networks like Facebook, Twitter, and LinkedIn are best used in developing relationships with your audience.

Media sharing networks like Instagram, Snapchat, and YouTube are designed to focus on content, especially visual media.

When finding the platform that is right for your social media plan, see what your target audience uses and is familiar to them.

It is a good idea to use multiple platforms that share your content to create more brand awareness.

You should only use social platforms you are comfortable with, that work with your goals, and not just because they are popular.
Developing relationships with your audience is the next step in your social media plan. Once you have done the proper research and found your preferred social platform, you are now ready to connect with your audience. Here are a few things to remember when doing this:
Design your content and theme based on the interests of your audience

Positively interact with them in the comments

Provide help and service to them through posts and direct messages

Be personable and professiona

l
Re-evaluating your strategy can be helpful in a progressing social media plan. No plan is perfect the first time around. After some time of following your strategy, take the effort to go through your goals and research. Check the analytics; most social platforms provide you to see if you are achieving success. Compare your results to your goals and make changes as needed according to your research.
Running proper social media campaigns can be complicated and taxing. We here at i4 Solutions are experts in developing and implementing an effective social media plan. Learn more about how we can help you with your social media goals at our site. https://www.i4.net/Social-Media