Digital marketers have been using the expression "landing page" for several years to describe a strategy focused on getting visitors to take one or many specific actions after viewing an advertisement. Landing pages are an essential component of any successful campaign.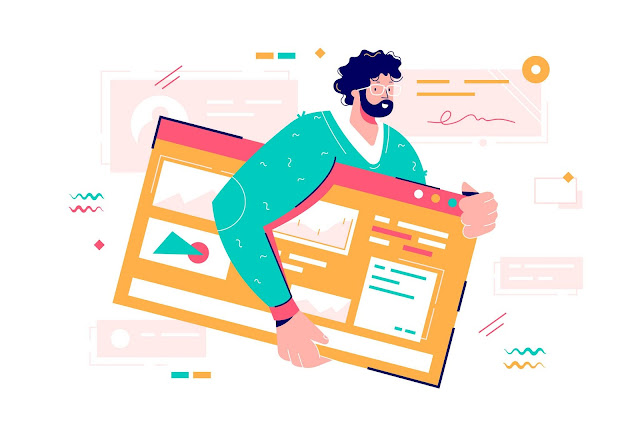 A landing page is the specific page users will see after clicking on an advertisement, email, or similar link that is different from the site's homepage. A well-designed landing page will make it clear precisely what a visitor is supposed to do next, and why they should do it. That's it.

If you are wondering how to build a better landing page, we suggest these posts from Unbounce and Click Funnels to get you started. But for this article, we'll focus on why landing pages should be created and utilized in every digital campaign.
Local SEO

One of the easiest ways to improve SEO and get your website found in local searches on Google and Bing is to add unique local content. Creating landing pages that include original content specific to local areas you serve and various products or services you offer is a fantastic starting point. As you refine the content and improve the user experience of your landing pages, you'll also see your web pages rise in the search index as well.

Social Connections

Sending your followers on Facebook, Instagram, or LinkedIn to personalized pages is a great way to strengthen their connection to your brand. By featuring feeds from these networks on your landing page and acknowledging the relationship, you'll garner a better response to your social campaigns.

Audience Segmentation

By creating landing pages that talk about aspects of your business, you'll start to funnel individuals into the content they want. Interactive landing pages can allow for the user to make choices that tell you what they're looking for and populate the desired content to appear based on those choices.

AB Testing

Landing pages make tracking changes and AB testing campaigns easy. By copying and modifying individual pages and split testing the results, you can quickly see how your audience interacts with different versions of creative, ad copy, or calls to action. If you implement UTM tracking variables, your various audience segments can be directed to the same landing page but tracked individually in Google Analytics.

Lead Capture

Landing pages are at the core of your lead capture strategy. You could be the best in the world at what you do, but if no one knows or understands that, then you're unlikely to get any sales. Your lead capture landing page should paint a clear picture of what you have to offer and give the user a clear way to take advantage of that offer. A landing page with engaging content and clear calls to action is essential for any lead capture campaign.

Increased Conversions

One of the main reasons marketers prefer using specific landing pages is because they convert better. By directing users to a page that supports the messaging of the advertisement, you'll see a bump in conversions compared to sending that same traffic to a general page. The more relevant the landing page is, the higher the conversion rate will be.

We've only scratched the surface of the numerous reasons why you should use landing pages. There are hundreds of strategies for designing and implementing effective landing pages on your website. If you are not already doing so, consider revisiting your web pages to determine whether or not you've guided your users correctly. As always, if you need any help give the experts at i4 Solutions a call, we'll be glad to help..