Have you ever gone to Google with a specific question or search term and found the information you're seeking pulled directly into the search results, without having to click a link? If so, then you have seen Google's "featured snippets."
Google has multiple ways of displaying featured snippet information within search results. In Google's own words: "You might find featured snippets on their own within overall search results, within the 'People also ask' section, or along with Knowledge Graph information." Search terms asking specific questions, or those requiring instructions or directions, often have featured snippets in the search results.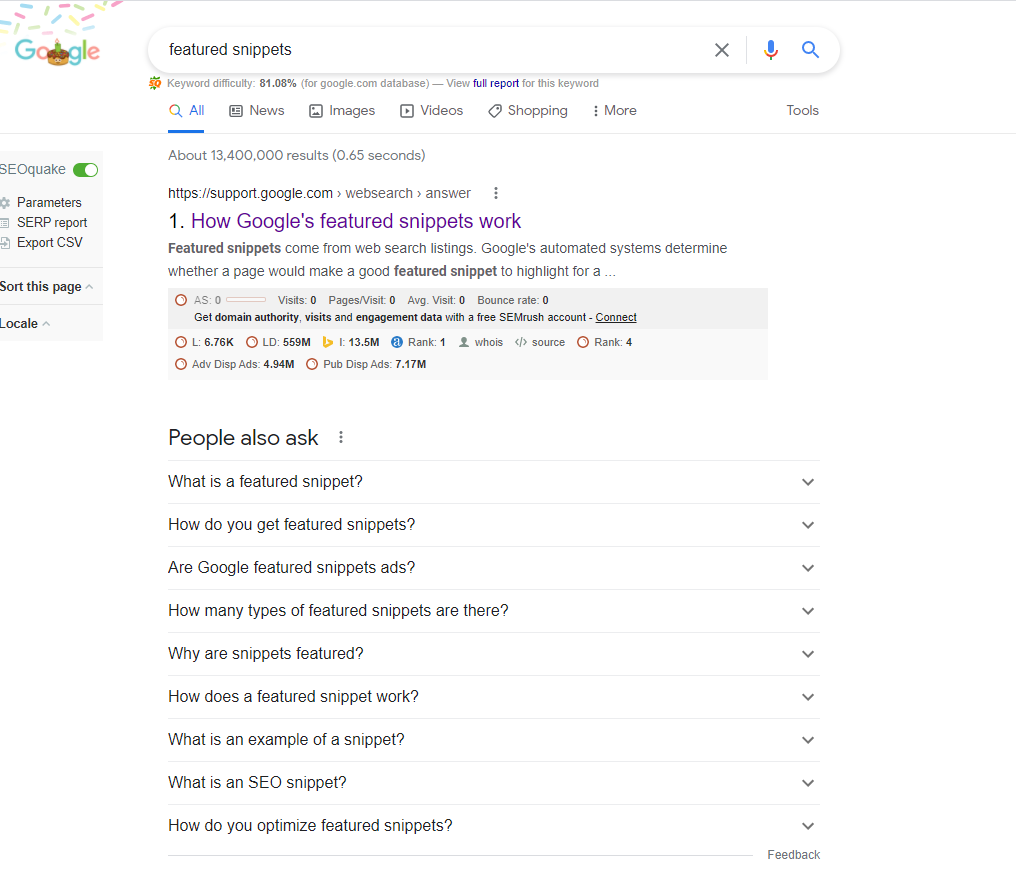 So how do you get a featured snippet? Google wants to provide the most useful information it can for its users. So, webpages in featured snippets are the ones Google has determined to be the most valuable to its users. Featured snippets are pulled directly from pages that Google has indexed. You cannot choose for your webpage to be used as a featured snippet, but there are some strategies you can implement to increase your chances:
Write content on your site that specifically answers questions about your industry, service, or product.
Know which questions to answer by finding the most common questions by search volume. You can use a tool like Spyfu.com to find questions related to your highest priority keywords, and then tailor your content to answer those queries.
Provide the highest quality answer. You want your content to be well-researched, thoughtful, and well-written in order to become a featured snippet. You also want the landing page to be optimized and easy for users to navigate. You may have a good answer, but if your page fails to meet Google's other ranking factors, odds are your site will not be featured.
As you're writing blog or page content with these factors in mind, remember that you're trying to answer a user's questions as best you can so that you are their top choice for information. You can drive significant amounts of organic traffic to your site by positioning yourself as an authority in your industry. In fact, Hubspot found a 114% increase in their click-through rate after acquiring a featured snippet.
As you're planning your SEO strategy, consider writing content with featured snippets in mind. If you have more questions, or would like expert help in implementing an organic search strategy, contact i4 Solutions. i4 Solutions has 20 years experience in all things digital marketing, so we can help you achieve your goals, increase leads, and meet your growth potential head-on.