For more than a decade, UpCity's mission has been—and continues to be—to help businesses find B2B service providers they can trust. The UpCity Recommendability Rating was developed to determine a service provider's credibility and recommendability, giving UpCity the confidence to recommend them to the more than 1.5 million businesses that visit their site. 
Each year, UpCity analyzes and scores more than 70,000 service providers based on their UpCity Recommendability Rating and acknowledges the top national and local providers with an UpCity Excellence Award. The results are in, and we won!
We are ecstatic to announce that the i4 Solutions team has been recognized as one of the top B2B service providers of 2021 in the Salt Lake City area by UpCity! 
i4 Solutions has over 18 years of experience developing custom websites for our clients in Utah.  Although our primary focus is web design, we are a full-service digital marketing agency and truly partner with our clients to help them achieve their goals and realize their online vision for their brand.  Our collaborative approach is an important aspect of working with us and ensures that we deliver a final product that is exactly what our clients need.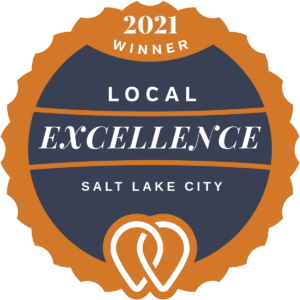 Dan Olson, CEO of UpCity, had this to say about i4 Solutions:
"The team at i4 Solutions has almost two decades of experience producing high-quality websites for their clients.  They take a unique approach to web development by including real time collaboration with their clients so that the end result is exactly what is needed to be successful. Their approach doesn't only save time, but it saves money too.  It's a win-win!"
Thank you to UpCity for this prestigious award, and thank you to all of our clients who have helped make it possible! We enjoy working together to create unique content that helps our clients succeed.  We look forward to the opportunity to continue to develop new and innovative ways for our clients to grow!