i4 Solutions Announced as a 2022 Local Excellence Award Winner by UpCity!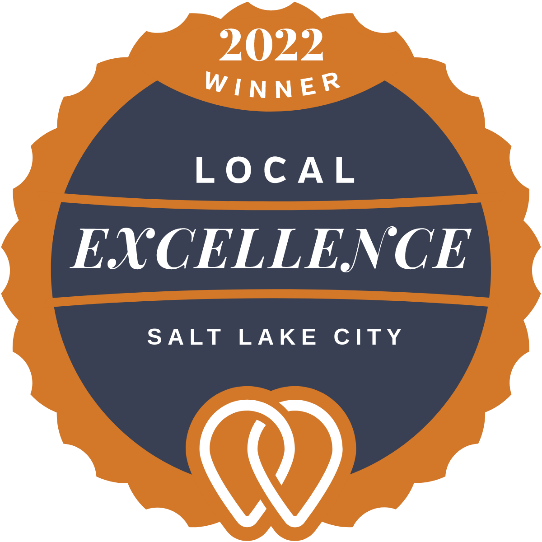 For more than a decade, UpCity's mission has been—and continues to be—to help businesses find B2B service providers they can trust. The UpCity Recommendability Rating was developed to determine a service provider's credibility and recommendability, giving UpCity the confidence to recommend them to the more than 2 million businesses that visit their site.
Each year, UpCity analyzes, and scores more than 70,000 service providers based on their UpCity Recommendability Rating and acknowledges the top national and local providers with an UpCity Excellence Award. The results are in, and we won!
We are proud to announce that the i4 Solutions team has been recognized as one of the top B2B service providers of 2022 in the Salt Lake City area by UpCity!
The i4 Solutions team not only meets but exceeds client expectations. The work this team does is incredible, always inspiring, and they are extremely deserving of the Local Excellence Award. Congratulations!
i4 Solutions has been a valuable partner in generating digital leads for our business in multiple markets. The team has been very responsive and helpful in advising us on digital strategy, particularly SEO and Google ads
I4 Solutions has been there for us as an email provider, web developer, and host. Everyone we have worked with at I4 has been easy to communicate with and knowledgeable in their service. We have been a customer for over a decade and are appreciative to have them in our corner.
i4 Solutions started by breaking the mold, offering database-driven websites that were easy to update and manage. Because of our clients over the past 21 years, we have been as successful as we are and achieved this award. Thank you!